How to upload custom video files
Learn how to upload video files
---
Add custom videos
Click content on the side menu and click edit on the one you'd like to add a custom video.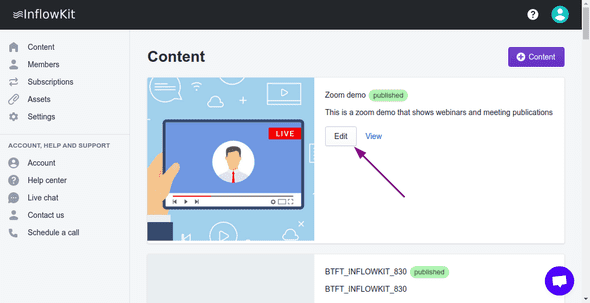 If you want to add the video on a new page click the + page button at the bottom of the content page, or select an existing page.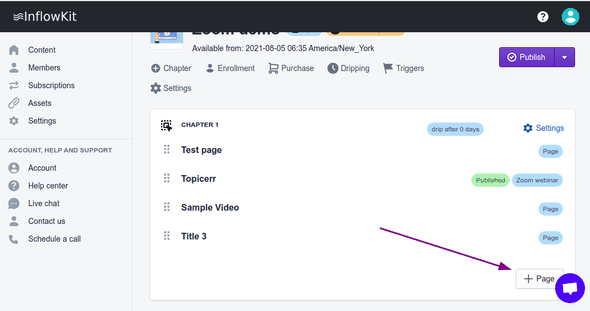 If the layout page appears, select the blank page.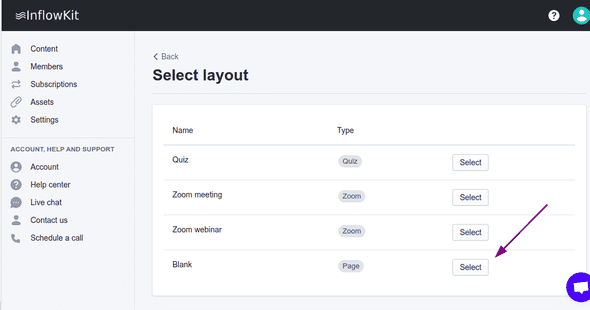 On the drag and drop editor, select and drag the custom video icon onto the canvas as shown below on step 1, click on the icon to select a video as shown in step 2, then click on select video button that appears as shown below in step 3.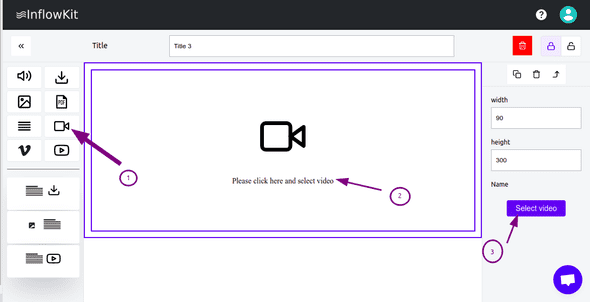 On the side menu that appears, select the video from the items or click the Upload file button as shown below and select your file.